Are there days when you and your employees resemble bees – buzzing in an out of the office – going to meetings, appointments, service calls and so forth? This may be necessary for you to effectively run your business but it can make it difficult for customers, suppliers and other business contacts to get in touch with you. Live Call Transfer with Touch Communications can help you solve this problem.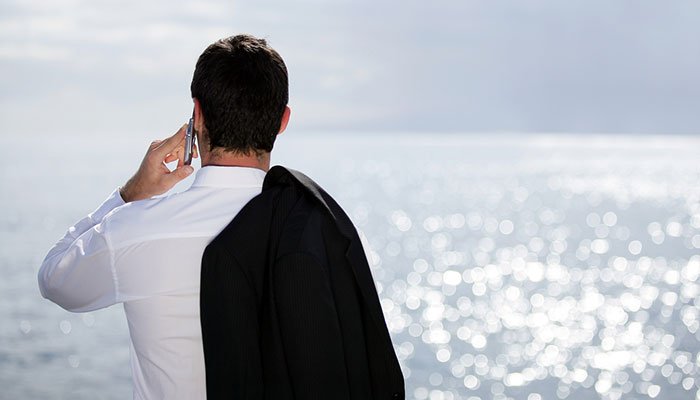 What is Live Call Transfer?
Glad you asked! Essentially, Live Call Transfer is a way that you can make yourself, or a designated employee, available to take certain calls regardless of where you are. The way it works is simple – the caller dials your number and the phone is answered by one of our CSRs. The CSR will find out who's calling and the reason for their call and then put them briefly on hold while they contact you and ask if you'd like to take the call.
It doesn't matter whether you're travelling with your cell phone, at home, or on vacation – as long as we have a number where we can reach you – the CSR can then transfer the call.
Convenience and usability through Touch Communication's web portal
One question that we get a lot when we are discussing the benefits of Live Call Transfer is how we are able to manage when some types of calls should go to certain people, or how we manage businesses in which employees work various shifts being "on-call".
Our easy to use web portal helps you to manage it all. When one of our CSRs takes a call, they quickly reference the data that you have inputted into our online system. Whether a certain employee is on vacation and not reachable or whether your staff is on a rotating schedule, our CSRs are able to determine who should receive certain calls at any given time.
Touch's Buddy system is also available to allow you and your employees to manage their own call preferences.
Why use Live Call Transfer when I have a voicemail system?
Many businesses these days have voicemail systems which are easy enough to check from an offsite location. The problem with these, however, is that many callers do not like leaving messages – in fact, some would even prefer just to hang up and call your competitor instead.
Another problem is that you must REMEMBER to check your voicemail messages. Especially if you are hard at work on a project, or enjoying some much deserved R&R, it can be easy to forget that someone might be trying to get in touch with you. The last thing you want to do is ignore a call that may be urgent.
Of course, if you do remember to check your voicemail on a regular basis, you will only be wasting your time, if there are no messages when you call in.
Live Call Transfer from Touch Communications accomplishes two very important tasks. First, it gives your caller a personal touch since they can speak with a real live person rather than a voicemail. Second, it directs important calls right to you so you can determine immediately how to handle them.
Don't let another call to your business go unanswered. Contact Touch Communications today and learn what Live Call Transfer can do for you.