Professionalism matters when speaking to customers. Taking the time to treat customers with the utmost courtesy and respect will help customers return again and again for your business' services. Communicating with customers over the telephone requires even more professionalism, as your voice becomes the only way information is conveyed to customers. To ensure the impression that customers get of your business over the telephone is always positive, follow the tips below!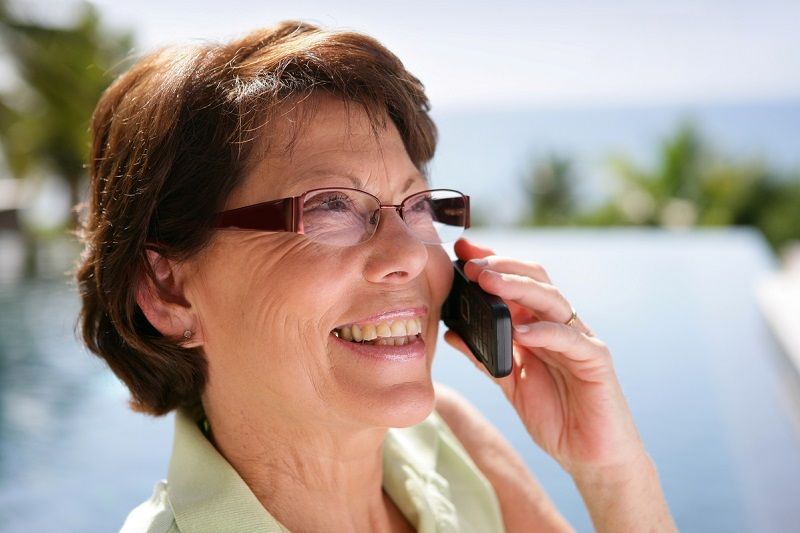 Identify Yourself at the Start of the Conversation
Using a professional greeting at the beginning of the conversation such as is "Hello, Finance Department, Molly Smith speaking" helps customers feel more comfortable and presents a more professional image of your business. In addition, stating your name can also aid if more information is needed by the caller later. Equally important is to address unfamiliar callers by his or her title (if known), such as "Mr. Slack."
Use a Friendly Tone of Voice
It's important to use your normal tone of voice when providing customer service over the phone. Avoid speaking too loudly and refrain from being aggressive or pushy. Sitting up in a chair (rather than leaning back) can help you present a professional tone of voice to customers. Always be sure to speak clearly and slowly, avoiding any broken phrases or slang.
Stay Focused while on the Phone
When someone calls your business for information, it's important to focus on the call and to truly listen to what the caller must say. Distractions – like chewing food, rustling papers, working on the computer or speaking with a co-worker – are not only unprofessional, but can make a customer feel like they are not worth your time.
If there is a distraction that simply cannot be ignored such as another phone line ringing, politely ask the caller if you can place them on hold. Return to the caller on hold as soon as possible, or risk them taking their business to a competitor.
Always Remain Patient and Helpful
Even if a customer is irate when speaking to you, do your best to remain as polite and helpful as possible. Allow the customer to convey their issue to you without interrupting them. Let them know that their concern has been heard and do your best to find the best solution possible. Never act rudely to the caller. Remember, you are presenting the image of your company when speaking to customers over the phone. How you handle all telephone calls can make or break a customer's business with your company in the future!
Touch Communications: Professionals at Your Service!
Using Touch Communications as your call answering service means providing customers with excellent customer service at all hours of the day. Regardless of where your business is located, we can become the voice of your business whenever it's required. Don't trust anyone other than Touch Communications with providing a professional voice on behalf of your company! Contact us today for more details about the services we offer or view us on our Facebook page!